The list of reliable, non KYC crypto exchanges gets slimmer and slimmer as government agencies around the world crack down on crypto. But some investors still hold privacy above all else, and want to make their crypto investments without needing to disclose personal information. More power to them, that's why we've rounded up some of the most credible, secure and user-friendly exchanges where KYC is either not necessary, or there's only KYC over certain transaction limits. Let's dive into the our round up of the best non KYC crypto exchanges for 2023.
Best non KYC crypto exchanges
KuCoin
CoinEx
Bisq
Hodl Hodl
Local Crypto
Local Moneros
BlockDX

KuCoin
KuCoin is a centralized exchange, headquartered in Singapore. It allows investors to trade over 370 cryptocurrencies, which is among the widest ranges found on crypto exchanges. This includes its native token (KCS), which reduces fees and earns rewards. The account verification process is optional, so people can trade crypto with just an email address - although there are daily and lifetime withdrawal limits in place for users without KYC.
With KuCoin, you get early access to projects that are not on the larger exchanges like Binance and Coinbase, which creates a big opportunity. Getting it is beneficial because if one of them is listed on big exchanges, their price is likely to pump. This allows you to get in before that pump and make some big gains. Also, if you hold their coin, KCS, you get 20% off on trading fees.
Without KYC you can withdraw 1 BTC per 24 hours, with KYC it's 200 BTC per 24 hours.
CoinEx
CoinEx is a no KYC exchange that offers spot and margin trading, as well as trading on perpetual contracts. There are tons of cryptocurrencies and tokens on the site, including its unique CET coin. Using this coin when trading has advantages in terms of commission fees. When using CoinEx, there are attractive fee tiers provided for those large trading volumes.
Without KYC, you can withdraw $10,000 per 24 hours. With KYC, that limit shoots up to $1,000,000 every 24 hours.
Bisq
Bisq has a mission is to provide a secure, private and censorship-resistant method of exchanging crypto for national currencies. Bisq acknowledges that most centralized exchanges require users to divulge personally identifying information in order to set up an account, and then in turn link users' trading activity to their respective identities. They believe that this practice creates extreme risks for users that their personal details and financial information will be stolen, leaked or otherwise used against their own best interests.
Biqs will never ask you for your personal details, but there are some trade limits for altcoins.
HODL HODL
HODL HODL allows users to trade directly with each other and it doesn't hold user's funds — locking it in multisig escrow instead. This minimizes the possibility of theft and reduces trading time, both very cool features. 
Since the platform doesn't hold funds, it's not subject to complex compliance procedures. This allows trades to happen directly between users' wallets and without having to submit their personal data.
As a P2P trading site, there are no withdrawal limits, but there are limits to the amount of contracts, active offers and volume of BTC allowed for a single trade.
LocalCryptos
LocalCryptos enables you to buy and sell crypto using non-custodial wallets and a non-custodial escrow system, all powered by smart contracts. Non-custodial platforms don't hold users' private keys. 
Like some other P2P exchanges we've mentioned, you are never buying cryptocurrency from or selling cryptocurrency to LocalCryptos, instead you are always in direct exchange with another user.
Another cool thing about LocalCryptos is that it's built in such a way that it feels similar to an ordinary platform, meaning people moving from a big centralised exchange feel right at home.
As a P2P trading site, there are no withdrawal limits on LocalCryptos, but you can only have two offers per combination of country, payment method and type at any given time.
Local Monero
LocalMonero is probably the most trusted and well-established P2P Monero exchange in the XMR (Monero) community - and there's no KYC checks.
Although heavy in its limitation in the number of cryptocurrencies you can trade in, LocalMonero you make a trade directly with another person, unlike centralised crypto exchanges. This makes the process lean and fast, as there is no corporate overhead.
As a P2P exchange, LocalMonero has no withdrawal limits, although there is a minimum limit for trades.
BlockDX
Block DX call themselves 'the world's most decentralized exchange', and it's hard to find fault in this statement. Why?
Well, most exchanges that claim to be decentralized have either one or some of the components centralized. But for any platform to be a truly 'trustless' DEX, four of its components must be decentralized. Block DX uses a special protocol to decentralize the four critical components: funds storage, order books, order matching, and settlement. It's genuine decentralization at work.
How Koinly works with crypto exchanges
Koinly crypto tax software makes it easy to do your crypto taxes - whichever exchange, wallet or blockchain you're using. We support all of the exchanges mentioned above, as well as hundreds more. You can see a full list of our integrations here.
All you need to do is connect your exchange with Koinly using API or by importing a CSV file of your transaction history. Just select add new wallet in Koinly and find the exchange or wallet you're using.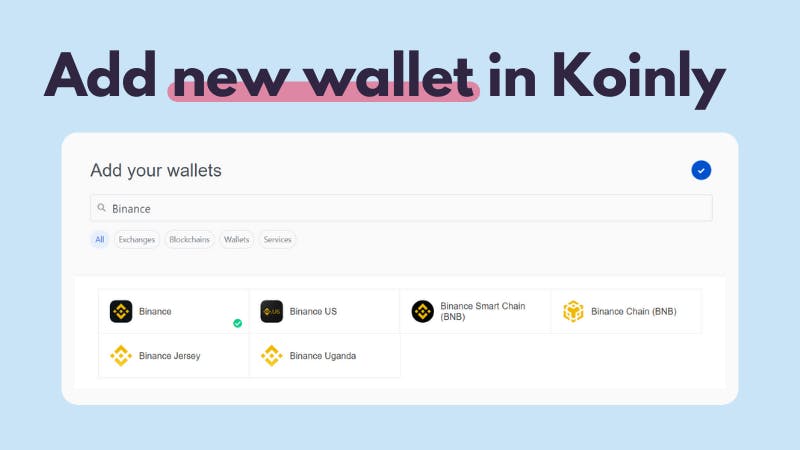 Then you can pick whether to automatically connect with an API or upload a CSV file of your transaction history from that wallet.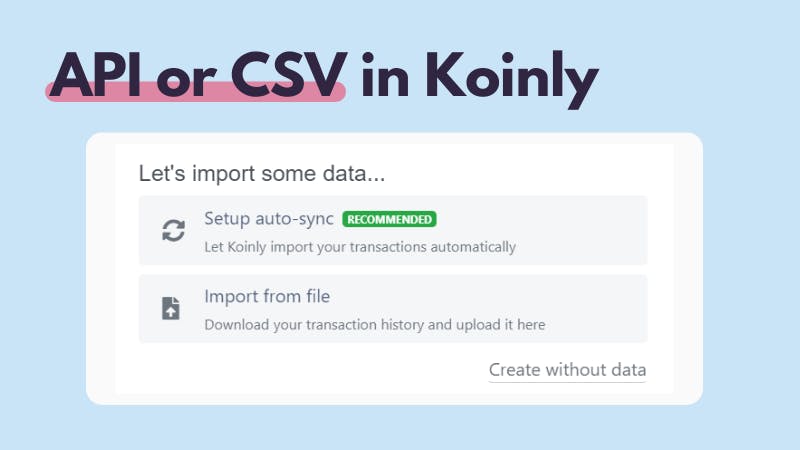 Connect all the exchanges, wallets and blockchains you use so Koinly can calculate your crypto taxes accurately. Once you've done this, you'll be able to find all the information you need about your crypto capital gains, losses, income and expenses under the tax reports page. You can also download specific tax reports for the US including a pre-filled Form 8949 and Schedule D for capital gains and losses. Additionally, you can download reports for tax apps like TurboTax and TaxAct.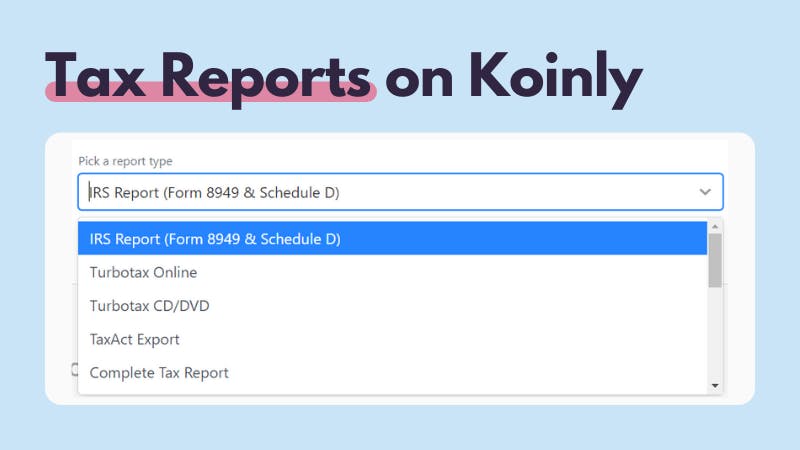 FAQs
More questions? We got you.
What is KYC?
KYC is an acronym for 'know your customer' (or sometimes, 'know your client'). It refers to the verification of a customer's identity. Identity verification requires personal information that can be used to verify identity, such as ID card, passport or gas bills. These ID document requirements vary depending on the exchange. KYC is (broadly) implemented to monitor transactions, track criminal behavior and prevent terrorism financing.
Why might someone want to avoid KYC in crypto?
People may want to avoid KYC because:
They wish to hide their credentials from authorities
They don't trust a third party with their personal info
They wish to hide proceeds from creditors, employees, or even spouses
They simply don't want to wait for the validation process
Liked this blog? You'll like our guide to the best crypto wallets you can use with decentralized crypto exchanges.