The IRS has made one thing perfectly clear for crypto investors over recent years - if you're making profits from crypto, they want their cut. If you're underreporting or outright avoiding crypto taxes, the penalties are steep. Here's everything you need to know about crypto tax evasion and the IRS penalties.
Do you have to pay taxes on crypto?
The million dollar question - and the answer is a resounding yes. You'll need to pay tax on your crypto in almost every country in the world.
The precise tax you'll pay on your crypto will vary - but in general you'll pay either Capital Gains Tax or Income Tax on your crypto (or both in some cases). You can learn more about how crypto is taxed in your country in our crypto tax guides.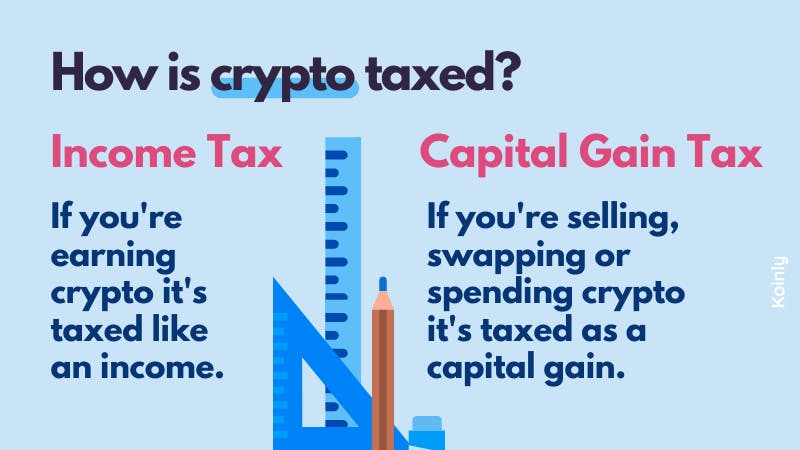 How will tax offices know about my crypto?
Crypto has gone mainstream and tax offices are sending a clear message to investors - you can run, but you can't hide.
As a digital asset, you might think there's no way your tax office can know about your crypto, but it's not the case at all. Tax offices including the IRS, the ATO, HMRC and the CRA are compelling crypto exchanges to share Know Your Customer data to ensure tax compliance and catch taxpayers avoiding crypto taxes.
The IRS in particular have been using John Doe summons to legally compel crypto exchanges to share user data. They've already won a John Doe summons against Coinbase, Kraken and Poloniex. 
So what happens if you're caught evading crypto taxes?
Crypto tax evasion
According to the IRS, there are two kinds of crypto tax evasion:
Evasion of assessment.
Evasion of payment.
The penalties for each type of crypto tax evasion differ.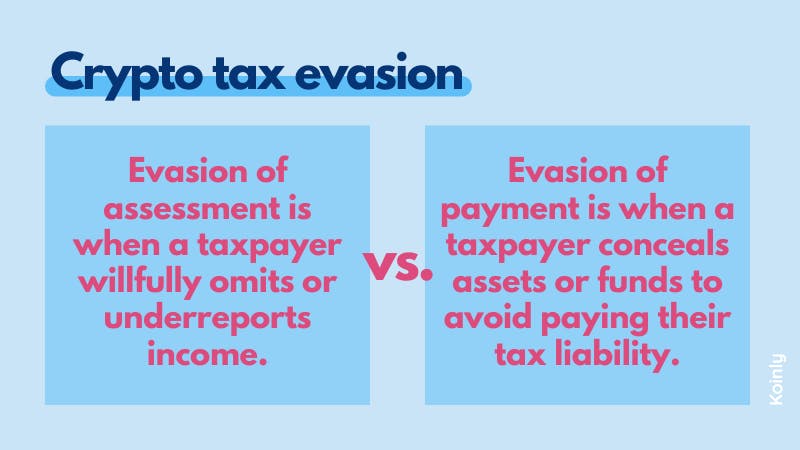 Evasion of assessment
Evasion of assessment is the more common type of crypto tax evasion. This is when a taxpayer willfully omits or underreports income, or overstates deductions. Examples of crypto tax evasion include:
Not reporting capital gains from sales or other dispositions of crypto.
Under reporting capital gains from sales or other dispositions of crypto.
Not reporting additional income received in cryptocurrency.
Not reporting business income received in cryptocurrency.
Not reporting wages paid in cryptocurrency.
Evasion of payment
Evasion of payment occurs after a tax assessment has been made and the taxpayer conceals assets or funds that could be used to pay off their tax liability. This kind of tax evasion is less common in the crypto space - though not unheard of entirely.
Penalties for crypto tax evasion
In the US, tax evasion and tax fraud are both federal offences. Depending on the severity of the evasion, you can face up to $100,000 in fines ($500,000 for corporations) or up to 5 years in prison. 
All this to say, if you're thinking of risking it - don't.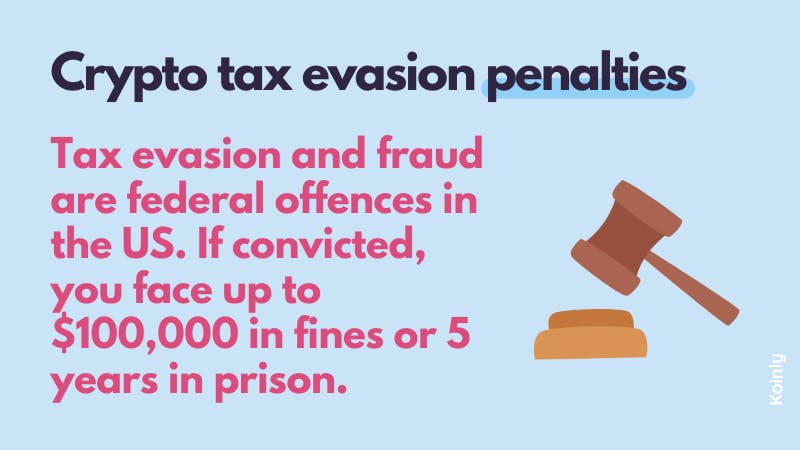 What if I've previously avoided crypto taxes?
The IRS just updated Form 14457 - the Voluntary Disclosure Practice Preclearance Request and Application - to include a section on reporting virtual currency. Form 14457 lets taxpayers who may be facing criminal prosecution for violation of tax laws voluntarily disclose information to the IRS that they previously failed to disclose.
A voluntary disclosure can help you avoid criminal proceedings if you have previously evaded assessment or payment - provided the IRS hasn't initiated proceedings already. When you make a voluntary disclosure, you agree to cooperate with the IRS and pay any due taxes in full in order to avoid criminal proceedings. As you can see from the penalty above, it's a much better option than a potential $100,000 fine or prison!
Crypto tax evasion is a key focus for IRS in 2022
Early in 2022, President Biden signed the crypto executive order, directing government departments to tackle cryptocurrency regulatory issues - including the IRS.
Since then, the IRS has expanded the question on Form 1040 regarding virtual cryptocurrencies to include more transaction types, making it perfectly clear that next tax season, the IRS is going to be focusing on crypto investors more than ever.
As well as this, in August, the IRS dished out another summons to crypto prime dealer SFOX, trying to compel the business to share customer data to ensure tax compliance - similar to the summons sent to Kraken, Coinbase and USDC stablecoin issuer Circle.
Perhaps most concerningly for investors, the Inflation Reduction Act passed in August - giving the IRS a 75% increase in budget to hire more agents to crack down on tax evasion, which doesn't sound too bad, until you hear that the bill also specifically calls out crypto assets as a key focus. In other words, the IRS is more focused than ever on ensuring crypto investors pay their share of taxes on digital assets and comply with current guidance.
Crypto tax evasion around the world
It's not only the IRS cracking down on crypto tax evasion - other tax offices globally are following suit.
In the UK, the penalty for tax evasion can be anything up to 200% of the tax due and up to seven years imprisonment in serious cases. HMRC has just recently seized NFTs for the first time in a suspected tax fraud case.
In Australia, the penalty for tax evasion is up to two years imprisonment and a fine of 200 penalty units (around $33,00).
In Canada, the penalty for tax evasion is up to 200% of the taxes evaded and a jail term of up to five years. 
How Koinly can help with crypto taxes
Many investors find crypto taxes complicated thanks to a lack of guidance from tax offices, as well as the sheer volume of transactions they need to calculate taxes on. But Koinly can help.
Koinly calculates your crypto taxes for you. All you need to do is sync the wallets, exchanges and blockchains you use with Koinly using API or by importing a CSV file of your transaction history. Koinly will then identify your cost basis, identify your taxable transactions and calculate your subsequent capital gains, losses and income - all in one easy to read tax summary (and totally free of charge).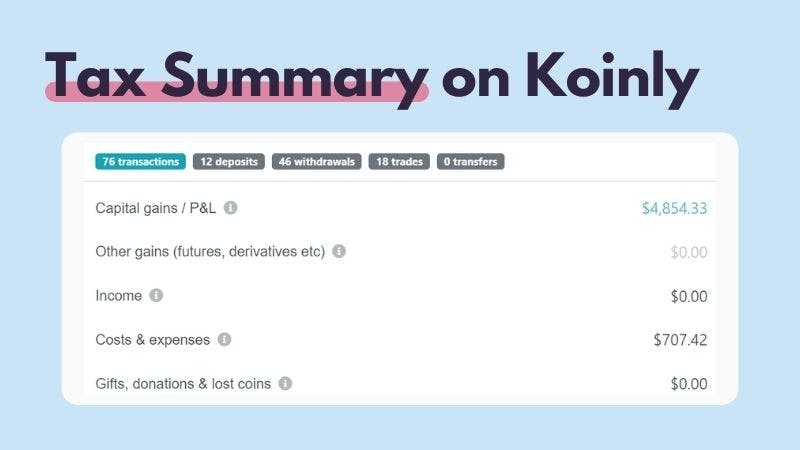 You can then download your Koinly tax report ready to hand over to your tax office. We offer a huge variety of reports for users around the world including TurboTax reports, the IRS Form 8949 and Schedule D, the ATO myTax report and more.