How to get tax info from Trust Wallet
You need to report any gains, losses, or income from crypto investments to your tax office, including from your Trust Wallet account. Generally, this is done as part of your annual tax return. 
You can do this yourself by identifying all your taxable transactions, the kind of tax that applies, your capital gains and losses for each disposal, and the fair market value in your fiat currency of any crypto income… but it's time-consuming.
This is why most investors opt to use crypto tax software like Koinly. Koinly does all this for you and generates your tax report, ready to file with your tax office. Here's how it works…
Koinly works by importing your Trust Wallet transaction data. Let's look at an example - here are some transactions in a Trust Wallet account.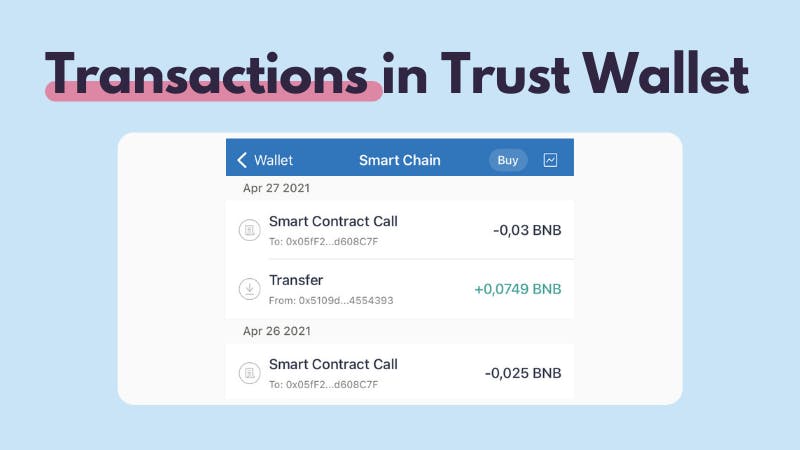 You can import your Trust Wallet transaction history via API integration which will sync your Trust Wallet transaction history automatically. Once you've done this, you'll be able to see your Trust Wallet transactions in Koinly - like this. Koinly can import all the data you need for Trust Wallet tax reporting including Trust Wallet staking rewards, sales, trades, liquidity pool transactions, and more.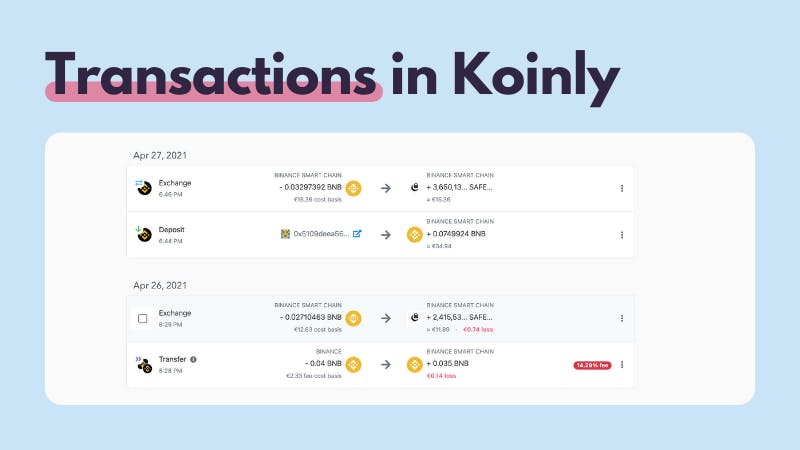 This lets you manage all your crypto transactions - from Trust Wallet and any other exchanges, crypto wallets, or blockchains you use - from one single platform, making crypto tax simple. Here's how to import your Trust Wallet transaction data. Here's how to import your data.