The ATO is sending warning letters to investors
In case you missed it, on 28 May 2021 the ATO issued a statement addressing Australia's crypto community. Just shy of a 'We know what you did last summer', the release explained how the ATO would be deep-diving into crypto taxes this year - by accessing customer data from all Australian digital currency exchanges from as far back as 2014, and by comparing figures from last years' tax submissions.
The ATO has today issued a reminder to Australian crypto users to report all gains on their tax return. Approximately 100,000 taxpayers will receive a warning letter outlining their obligations and asking them to review their previously lodged returns. A further 300,000 people are expected to be prompted as they lodge their 2021 tax return.
To determine tax liability, the ATO is collecting data from crypto exchanges and comparing it to amounts entered on previous tax returns.
Failure to declare crypto gains can attract a penalty of 75% of the outstanding tax liability, plus the tax itself and interest on the shortfall. Read the full press release here.
By now all Australian crypto traders should have heard, 'you can run, but you can't hide'. In short, the strategy now should be to play it with transparency and accuracy, while seeking tax saving measures along the way - like hodling for a year-plus, to save 50% on any capital gains you might make from a crypto swap or sale.
With EOFYS upon us, here's what you need to know and do now, to stay on the good side of the law come tax time.
The ATO has set out clear guidelines on how crypto buying, selling and mining is taxed. If you've bought or sold cryptocurrency in the last financial year, you will need to declare your crypto totals on your income tax return. You can do this easily with a crypto tax calculator like Koinly.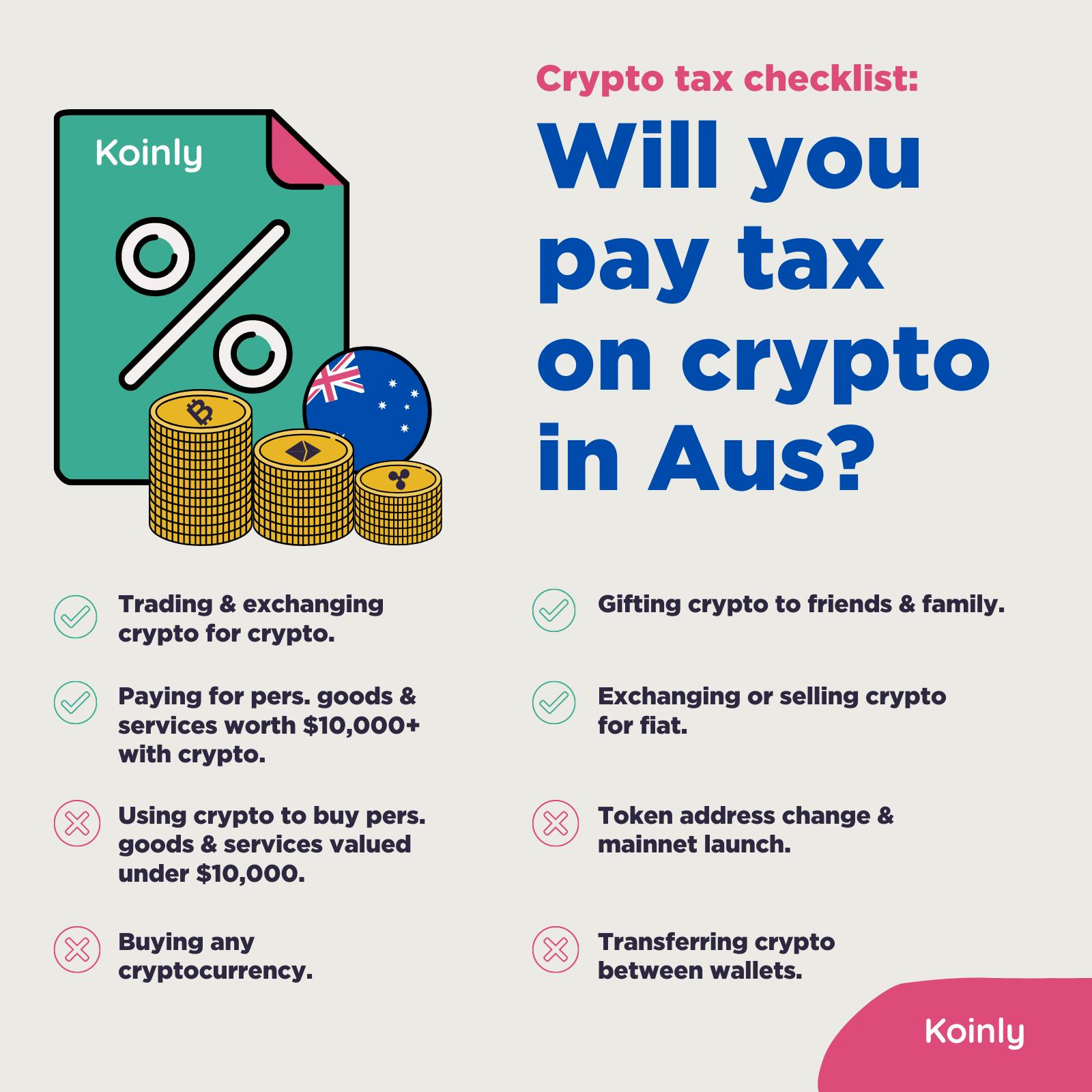 Where to find out more
At Koinly it's our job to know about the crypto tax rules in each of the countries we support. For a complete overview on how crypto is taxed in Australia, head over to our regularly updated Australia Crypto Tax Guide 2021.
You can also see the ATO's crypto tax guidance here.