The best way to integrate MetaMask with your Koinly account is using the MetaMask browser extension. This is available on Chrome, FireFox and Brave. You can install the MetaMask browser extension on any of these browsers and we highly recommend doing this before you follow our API steps below.
On Koinly
Sign up or log in to your Koinly account and go to the wallets page.
Select add new wallet: MetaMask.
Select set up auto-sync.
In Browser:
Select the MetaMask extension icon in the top right corner of your browser.
From the drop down tab at the top, find the Ethereum Mainnet option.
Under the account name, copy the public address.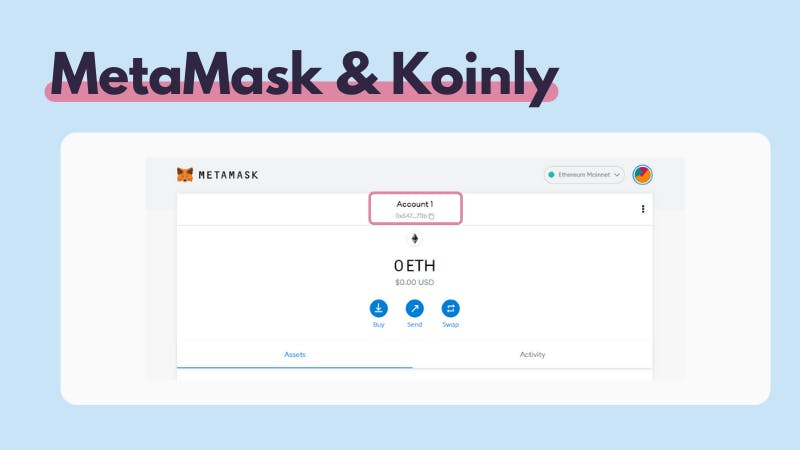 Back to Koinly:
Paste the public address into the public address or key box.
Select secure import.
Syncing other networks
Syncing your MetaMask wallet will sync all of your Ethereum transactions. To connect to other networks like Binance Smart Chain or Polygon, you'll need to create separate wallets for these networks in Koinly. You can do this by logging into your Koinly account and going to wallets. Instead of connecting MetaMask, find the network you want to connect, for example Polygon or Binance Smart Chain. Then find the public address for these networks in your MetaMask browser extension and copy and paste these into Koinly to import.