How to connect EtherDelta to Koinly via CSV
In order to export transaction history for EtherDelta follow these steps:
In the left-side menu, select "Exchange History".
Select "EtherDelta - ForkDelta".
In the drop down menu under "Operation Types", select "Trades + Funds"
Under date range, select month and choose a month from the drop down menu.
Under export trades, select Default V2 (CSV) as format. Export this file.
Under export funds (deposit/withdraw), select Default (CSV) as format. Export this file.
Repeat steps 5 to 7 for all months you were trading in. This should cover your entire transaction history, however long you've been using EtherDelta. This means you may need multiple CSV files to upload to Koinly.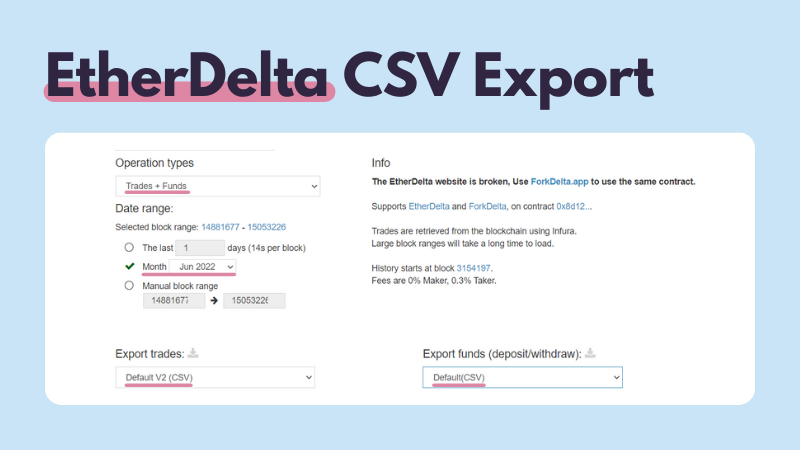 On Koinly
Sign up or login into Koinly and head to the wallets page.
Add a new wallet: EtherDelta.
Select import from file.
Upload your CSV files.