How to connect Daedalus to Koinly via API
On Daedalus 
1. Log in to your Daedalus account.
2. Select more from the top menu.
3. Under wallet public key, click the icon on the right to reveal your Daedalus public key.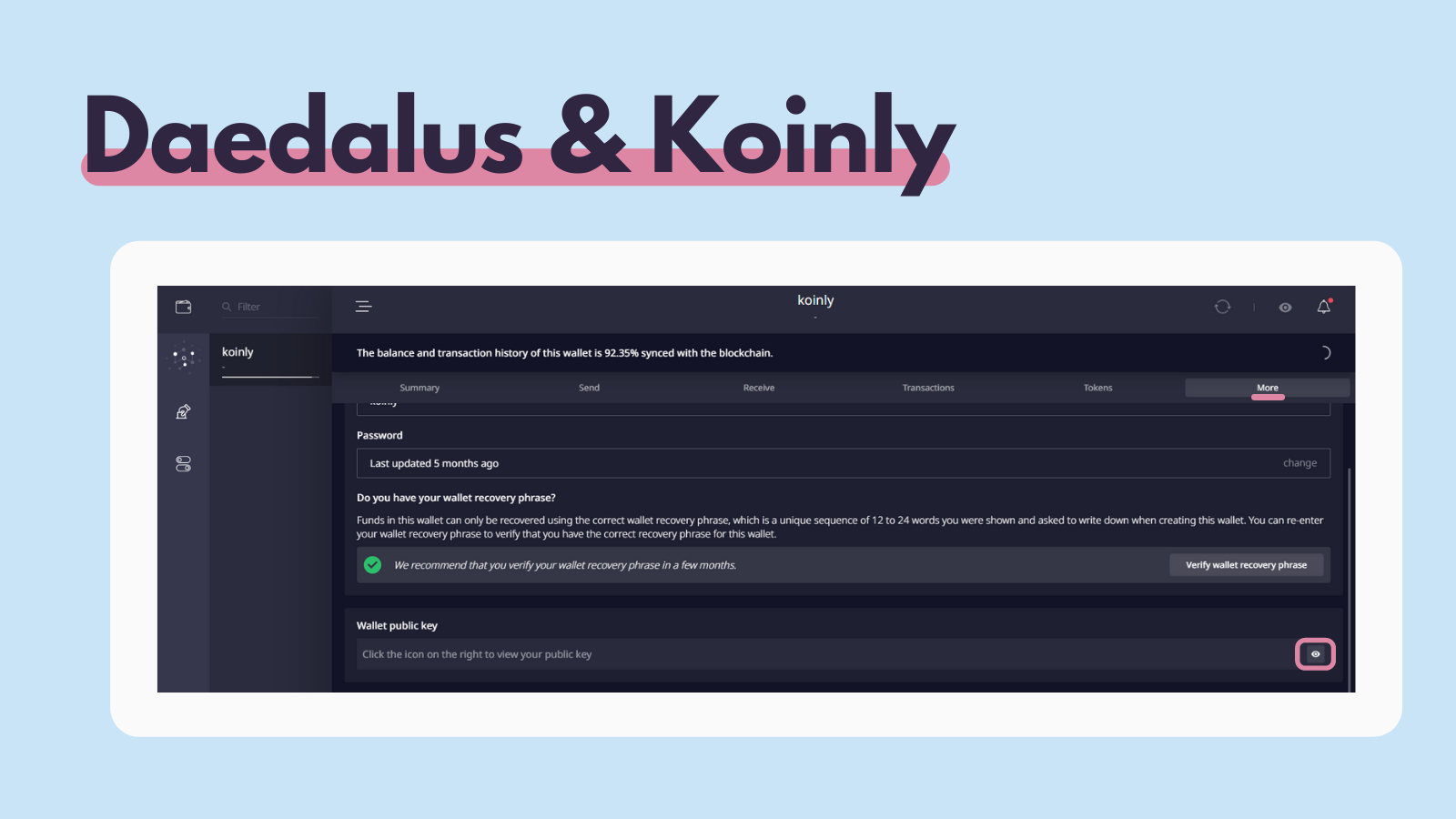 4. Copy your public key.
5. Head over to Koinly.
On Koinly
Log in to Koinly and go to the wallets page.
Select add new wallet: Daedalus.
Select set up auto-sync.
Paste your public key.
Select secure import.