How to connect Cosmostation to Koinly via API
You'll need to get your wallet address for each blockchain you interact with from Cosmostation - for example, Cosmos, Kava, Secret and Osmosis. The instructions will be similar for each - so we'll use Cosmos as our example.
On Cosmostation
1. Log in to your Cosmostation mobile wallet.
2. In the top right corner, select the switch wallet icon.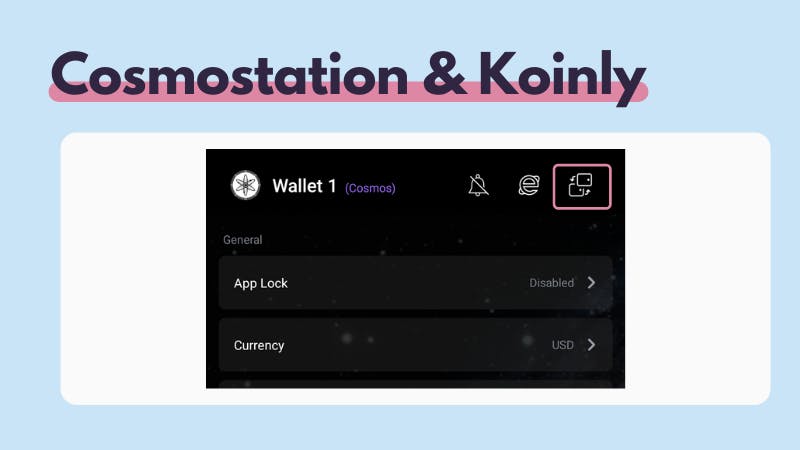 3. Select your Cosmos wallet.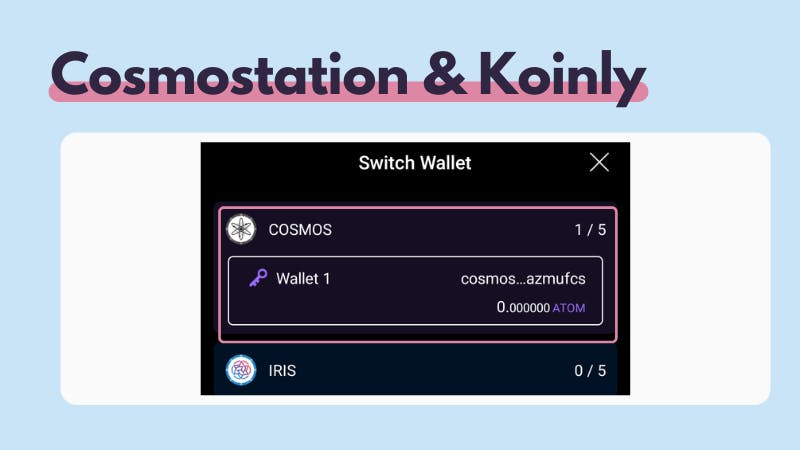 4. Select your wallet address in the top of the screen.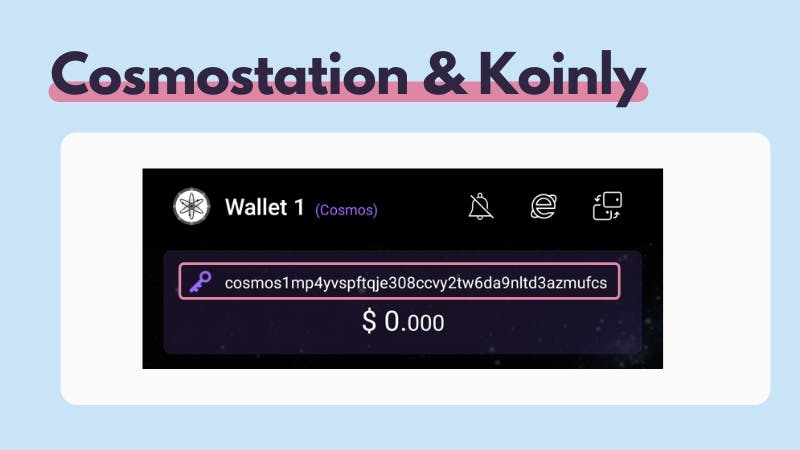 5. Select copy.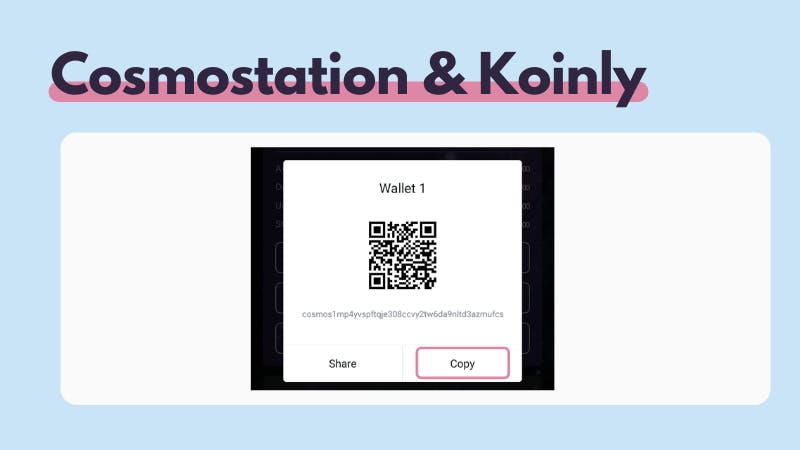 6. Head over to Koinly.
On Koinly
Log in to Koinly and go to the wallets page.
Select add new wallet.
Search for Cosmostation.
Select set up auto sync.
Search Cosmos.
Select Cosmos (ATOM).
Paste your Cosmos wallet address from Cosmostation.
Select import.