How to connect to Koinly using Coinbase API
On Coinbase
1. Log in to your Coinbase account.
2. Select your profile icon in the top right corner.
3. Select settings from the drop down menu.
4. Select API.
5. Select + new API.
6. Complete the two-factor verification.
7. Under accounts, select all.
8. Under permissions, check the following permissions: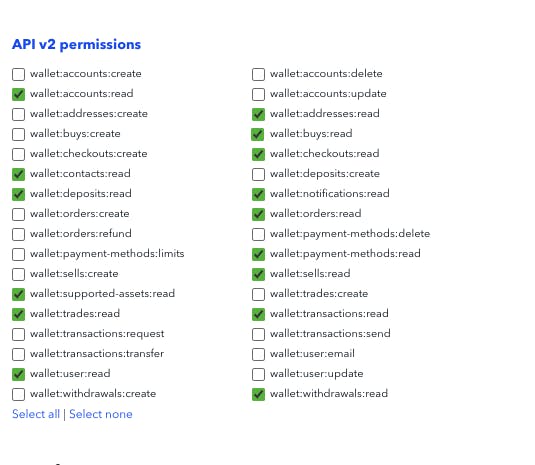 9. Select create.
10. Copy your API key and API secret. Store them in a safe place - you won't be able to access them again.
On Koinly
Sign up or log in to Koinly and go to the wallets page.
Select add new wallet: Coinbase API.
Select setup auto-sync.
Paste your API key and API secret.
Select secure import.