How to connect Binance with Koinly
Are you trading with one of the world's biggest cryptocurrency exchanges? Whether you're buying, investing, staking, or storing crypto on Binance, it's incredibly easy to get your crypto taxes done with Koinly.
How to get a tax statement from Binance
You might be wondering, does Binance provide CSV tax and trade history reports? Is it even possible to get tax info and statements from Binance? What about a Binance tax API? The good news is, while Binance might not provide tax forms and documents, Binance does offer 2 easy ways to export transaction and trade history!
Binance pairs with Koinly through API or CSV file import to make reporting your crypto taxes easy. Once connected, Koinly becomes the ultimate Binance tax tool. How? Koinly will calculate your Binance taxes based on your location AND generate your EOFY tax report, all within 20 minutes! All you'll need to do at tax time is download your Binance tax statement from Koinly and file it with your local tax authority. Done!
How does Koinly work with Binance?
Koinly works by importing your Binance transaction data. Let's look at an example - here's some transactions in a Binance account.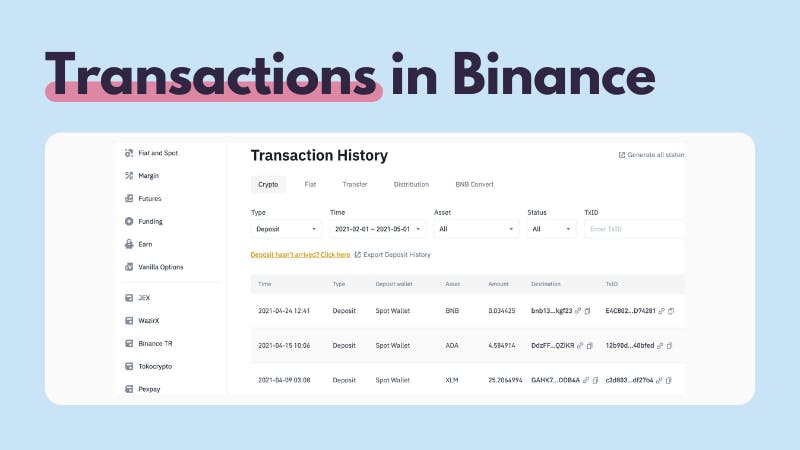 You can import your Binance transaction history via API integration or by uploading CSV files of your Binance transaction history. Once you've done this, you'll be able to see your Binance transactions in Koinly - like this.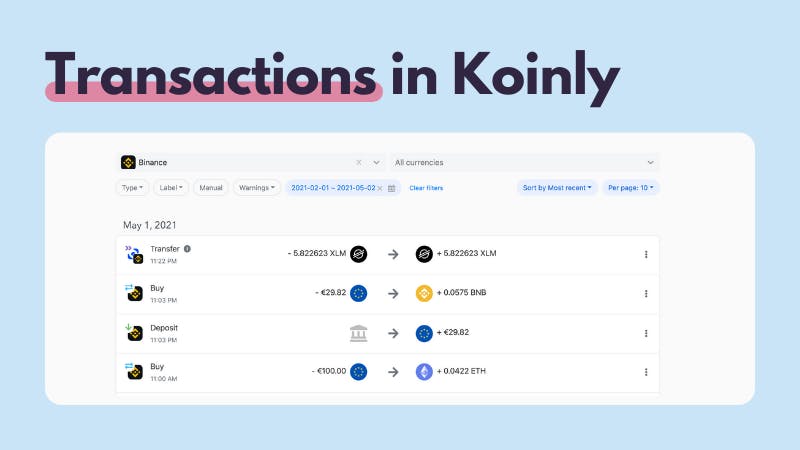 This lets you manage all your crypto transactions - from Binance and any other exchanges you use - from one single platform, making crypto tax simple. Here's how to import your Binance transaction data. Binance US works slightly differently - but you can check out our step by step instructions for Binance US and Koinly instead.