How It Works
Getting your Exmo taxes done is quite easy with Koinly. Simply follow the steps below:
1. Log in to Exmo and go to the Settings tab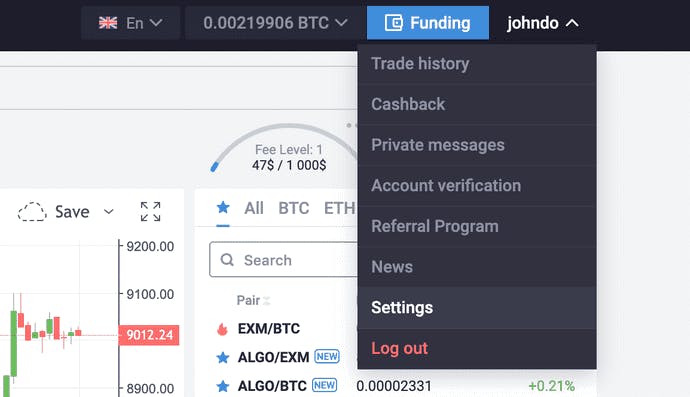 2. Click on the "API" tab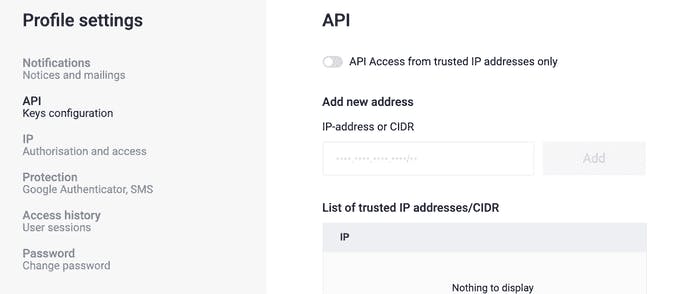 3. Click on Generate API Key

4. Pick a name for the API key, for ex. Koinly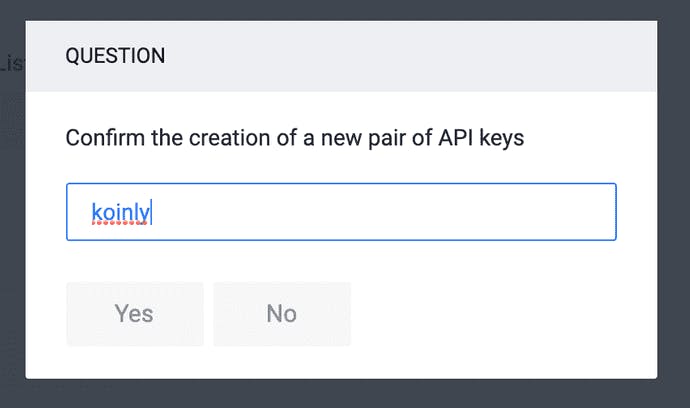 5. Copy your Public key and Secret key. Exmo will send you an email with the activation link for the API key, make sure you click on that before proceeding.

6. Go to the wallets page on Koinly and click on Add Wallet, then search for Exmo and click on the Setup auto-sync option.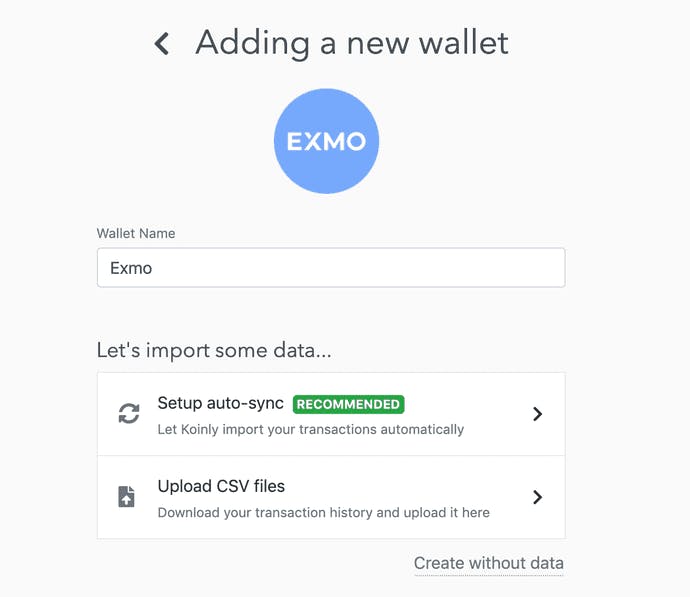 7. Now enter the Public and Secret key that you copied in step 5 and hit the Secure Import button.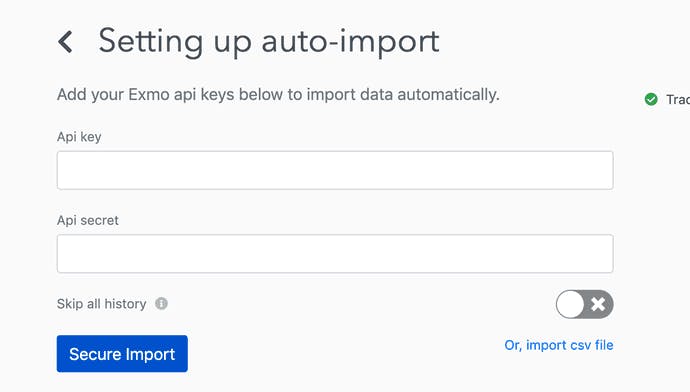 8. All done!