How It Works
The first step is to get your transaction history from PrimeXBT.
PrimeXBT doesn't actually have an API for syncing transactions (yet!). For CSV file export, Koinly only supports the BTC Account Statement CSV file currently.
If you've got a small number of transactions - you can add these manually in Koinly. For those with a larger amount of transactions - here's the workaround so you can get your transaction data into Koinly:
1. Log into your PrimeXBT account and generate an Account Statement. You can find more info on how to generate your PrimeXBT (trading reports) account statements here.
2. On this page, copy the HTML table section that shows the following headlines and matching transaction data:
Position ID
Order/Transfer ID
Entry time (UTC)
Exit/Transfer Time (UTC)
Direction
Size
Symbol
Entry price
Exit price
Profit/Loss
Balance
Comment
For example: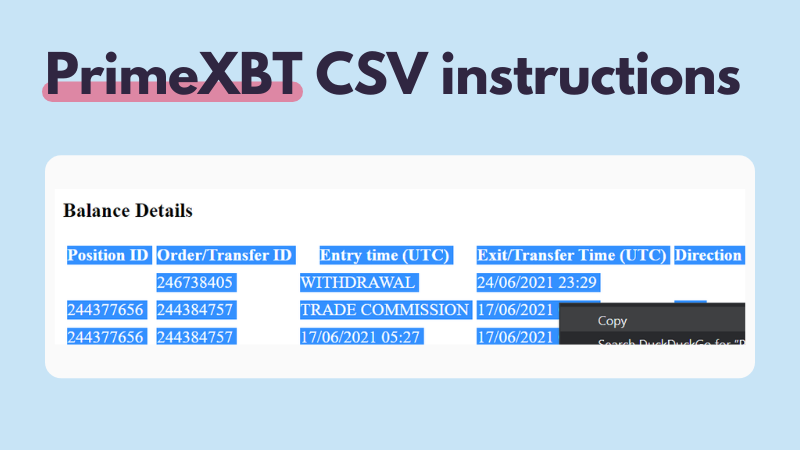 3. Now paste this into a spreadsheet on Excel or Google Sheets: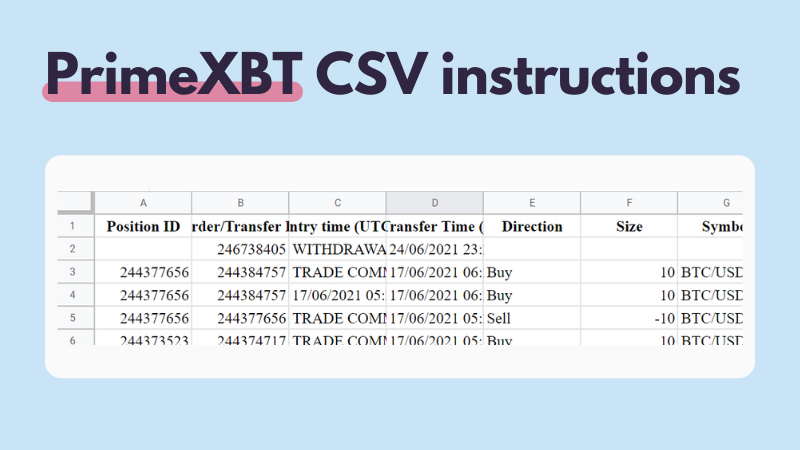 5. Upload this CSV file to Koinly to import your PrimeXBT transaction data. You can find more info on custom CSV files in our help guide.