How to connect Keplr to Koinly via API
You'll need to get your wallet address for each blockchain you interact with using Keplr - for example, Cosmos, Osmosis, Secret and Kava. The instructions will be similar for each - so we'll use Cosmos as our example.
On Keplr
1. Open your Keplr browser extension.
2. From the drop-down menu at the top, select Cosmos Hub.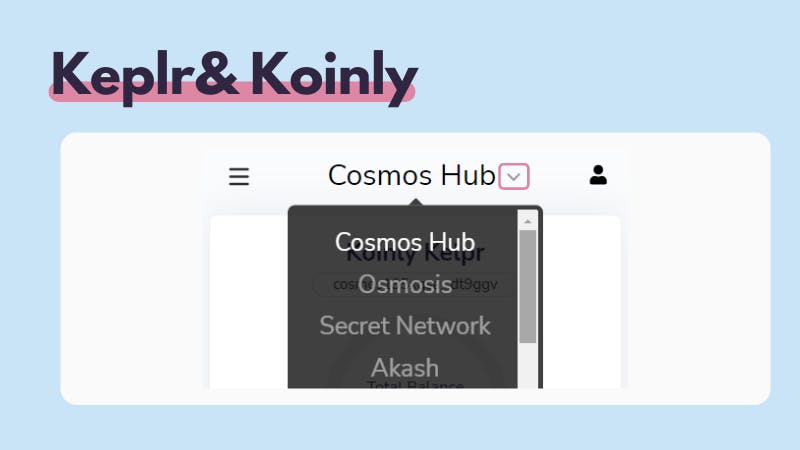 3. Click on your Cosmos wallet address to copy it.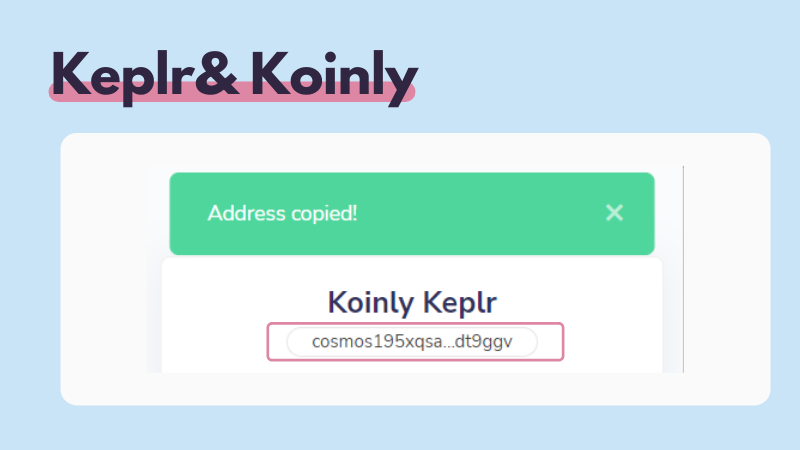 4. Head over to Koinly.
On Koinly
Log in to Koinly and go to the wallets page.
Select add new wallet.
Search for Keplr.
Select set up auto sync.
Paste your Cosmos wallet address from Keplr.
Select secure import.