Thousands of crypto investors have received letters from the Australian Tax Office (ATO) regarding undeclared cryptocurrency gains.
In June 2020, the ATO began sending out letters to some 350,000 cryptocurrency investors. It first made the announcement to send out letters back in March as reported by News.com.au.
It obtained information on these investors through a new government initiative launched in April 2019 which requires crypto exchanges to share data with the government.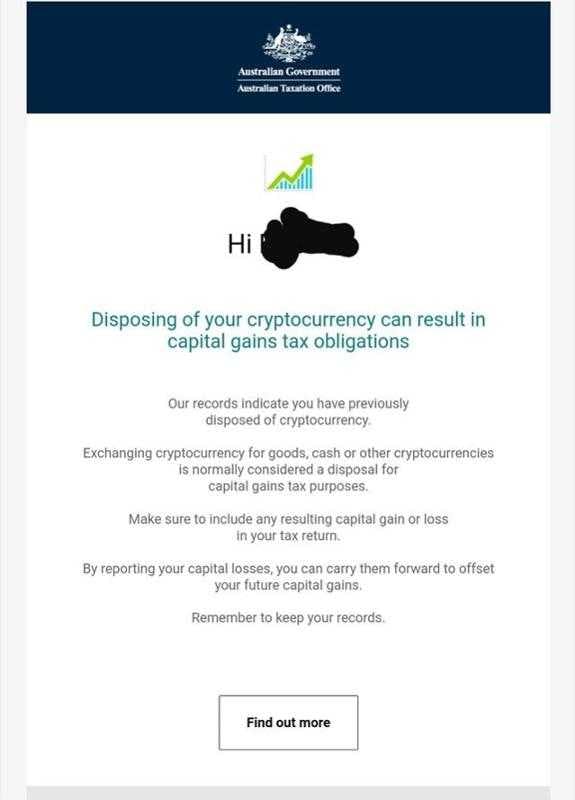 Received this letter from the ATO?
This is not a notice so you do not need to worry just yet!
However, it clearly tells you that the ATO is onto your crypto activity so you will need to amend your previous tax reports if you weren't so forthcoming before and definitely include crypto gains on future reports.
Of course, Reddit has also been ablaze with crypto traders scrambling to get a handle on crypto tax reports:


If you are one of the recipients of this letter then you will need to respond to it before the given due date - usually 1 month from date of receipt.
Australian exchanges partner with Koinly for tax reporting
Given the complexity of cryptocurrency taxes, a number of leading Australian cryptocurrency exchanges - Coinjar, Cointree, and Swyftx - have partnered with the crypto tax platform Koinly to help their users with their tax obligations. You can now sign up for a free Koinly account to estimate your capital gains.